Continuity in Architecture believes that the city is an exciting, complex, and crowded place, full of contrast, juxtaposition, discord and incongruity. Colin Rowe and Fred Koetter describe it as a 'didactic instrument', that is, a place in which a desirable discourse can be formulated. We believe that the constructed environment is charged with narrative content, that it is a place in which certain elements come to the fore, while others are more modest, more unassuming, but no less important or carefully considered. The built environment is created from the collective endeavours of many generations; each of which has its own priorities, focus, or agenda, and it is the interpretation of these priorities that proves to be the impetus for further evolution or change.
This year the MArch Atelier worked across three live research strands:
Contentious Heritage examined the reuse of buildings and structures that contained a difficult past in collaboration with University Hasselt. Thesis themes included the legacy of Leopold II, the walled city of Kowloon, the industrial past of Manchester and the future of the 'Gallery of Degenerate Art'.
Encounter and Exchange questioned the future of the Historic High Street (in collaboration with Bradford Civic Society and the Townscape Heritage Scheme). Projects included the reuse of Bradford Church Institute, a new housing quarter and the Corridor of Lost Artefacts.
Settlement Chronologies drew upon previous investigations into the particular qualities of small settlements in England. The project questioned whether the exploration of these places can be conducted in a similar manner to that of urban areas, or, whether they need an individual set of parameters and guidelines.
Download Atelier Book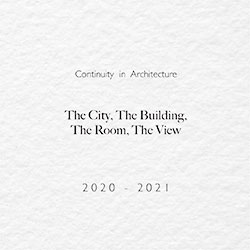 Blog
Instagram
Twitter