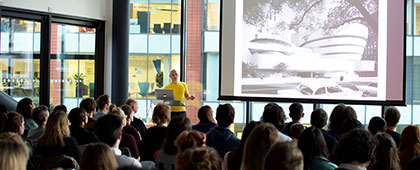 Before You're Thirty
BY30 brings together inspirational speakers from around the country to monthly events in Manchester.
We have three speakers at each event who each speak for thirty minutes, offering a totally new way of giving talks. What do they talk about? Architecture, art, music, design, social issues, the future, the past, the present… whatever they deem to be inspirational!
Come along, stay for a drink, meet like minded people, be part of a fresh way of listening to talks. BY30 is open to students, professionals - anyone who's curious.