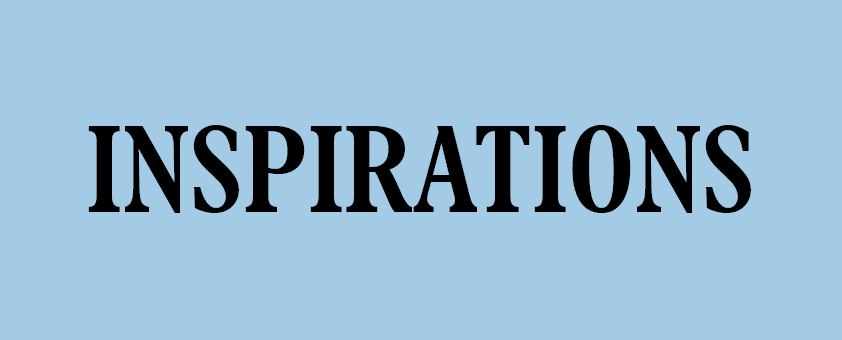 Inspirations: Inspirational lectures by renowned practitioners. This event series is sponsored by Foster + Partners.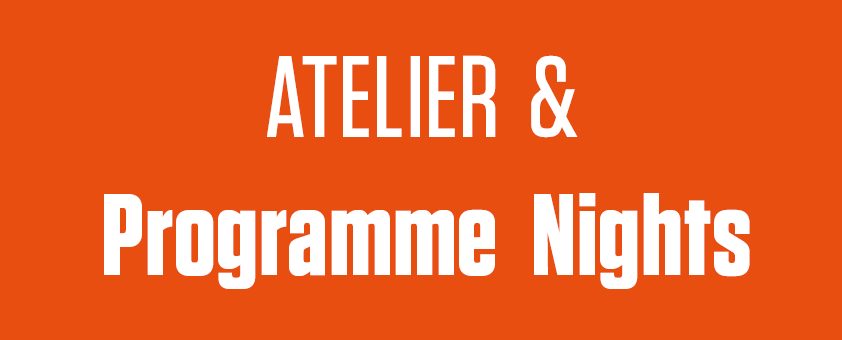 Atelier & Programme Nights: a lecture night that is designed, organised and hosted by an atelier or programme from the Manchester School of Architecture.
Recordings of Past Events
Mina Hasman
Climate Change/Human Cycle
In an era of rapid change, where climate change threatens the existence of human race, we rely on our individual and collective actions to reduce carbon emissions to zero by mid of this century in order slow down the global warming and prevent detrimental impacts to our and nature's health.
This talk will highlight the causes of climate change, the impact of the human race, and how we can both individual and collectively reduce carbon emission to zero to halt global warming.
Mina Hasman is visiting professor of climate change at the Manchester School of Architecture. She currently leads SOM's sustainability practice and is co-leader of the firm's Climate Action Group. Mina also led the Cross-Industry Action Group which developed the Climate Framework. She was elected to RIBA's Council in July 2022.
Next
Jo Bacon
Allies and Morrison
Jo Bacon is an architect who has worked on an extensive project range from a classroom building to a 40-storey tower, Jo leads Allies and Morrison. She plays an important role in defining and implementing the firm's strategy as well as overseeing its operations.
She was the partner in charge of 100 Bishopsgate, leading a collaborative team on a highly complex project comprising a tower and neighbouring buildings in the City of London for ten years. She particularly enjoys working with commercial clients and has valuable experience gained from delivery of major projects including BBC Media Village in White City as well as urban studies and masterplans in London Victoria and Regent Street.
Jo's past work includes several of the firm's key education projects: new graduate housing for Newnham College, Cambridge and the construction of two buildings at the University of Cambridge's Sidgwick Site – the Faculty of English and Institute of Criminology. She was project architect for Sarum Hall School, one of the practice's early influential works.
Jo is also actively involved in fostering architectural culture. At RIBA, she is a member of the Awards Group, serves as a Board Member and was previously Vice President International. Jo champions equality and diversity in practice and chaired the RIBA Gender Pay Working Group which produced a report #CloseTheGap in 2018. She was shortlisted for the AJ's Woman Architect of the Year Award in 2015 and is a Trustee of the Architectural Association. She has lectured in the US, China and the Middle East. For a few years in the 1990s, she lived Hong Kong and Shanghai, teaching architecture at the University of Hong Kong.
Jo trained at the University of Cambridge, where she was tutored by Bob Allies.
Next
Audun Opdal
Annual Bradshaw Gass Lecture - 3XN
The practice portfolio at 3XN reflects their approach to constant re-examination of the relationship between architecture and the social and environmental impact of architecture.
3XN's philosophy is based on the belief that buildings are more than the sum of their parts and constantly seek to achieve a synthesis of design, function, and context. Their buildings are uniquely matched to each project but always seek to combine beauty and meaning by putting people at the centre of design. Designing buildings that are light and connected, ensures clarity and well-being for their users. The studio was founded in Aarhus, Denmark in 1986 by young architects Kim Herforth Nielsen, Lars Frank Nielsen and Hans Peter Svendler Nielsen. It now has established offices in Copenhagen, Stockholm, New York, Sydney and London.
As a senior partner, Audun Opdal is responsible for leading the oversight and delivery of 3XN's major projects. He is currently leading 2 Finsbury Avenue in London, a 35-storey tower targeting net zero carbon; Sydney's new Fish Market, which is projected to become one of the most visited attractions in the city, second only to the world-famous opera house; and Green Solution House 2.0 in Bornholm, one of the most environmentally friendly hotels in Europe.
In this lecture Audun will give an insight into 3XNs approach to carbon, adaptive reuse, and transformation walking the audience through a case study of our recently finished Quay Quarter Tower (QQT) in Sydney. QQT is a once-in-a-generation project that sets a new standard for what is possible for adaptive reuse in architecture.
Presented by the CPU atelier.
Next
Stephen Bates
Towards Resilience
Stephen Bates is a founding partner of Sergison Bates architects. Established in 1996, the practice was awarded the Heinrich Tessenow and the Eric Shelling Awards in 2006 and many of their projects have received prestigious awards.
Stephen taught at the Architectural Association and was Visiting Professor at ETH Zurich, EPF Lausanne, ETSAB Barcelona, the Oslo School of Architecture, University of Antwerp, and GSD Harvard. Since 2009 he has been Professor of Urbanism and Housing at TU München. Through his work in practice, in his teaching, and his writing he has explored the role of architecture at all scales, from city-making to domesticity, designing buildings that are rooted in place, engaged with the historical dimension of existing urban fabric, responsive to the challenges of environmental, economic, and social sustainability.
Presented by the Continuity in Architecture atelier.
Next
Professor Swati Chattopadhyay
Ephemeral by Design
Each year in autumn, hundreds of temporary pavilions are constructed in Kolkata for the celebration of the five-day festival of Durga Puja. These pavilions are located in public space—street, parks, green islands, and vacant city lots—and their designs attract hundreds of thousands of visitors. Swati Chattopadhyay presents the design process involved in the construction of these pavilions and its impact on the neighbourhood and urban community to consider the larger problem of durational imagination in architecture.
Professor, History of Art and Architecture, Comparative Literature, University of California, Santa Barbara
Visiting Professsor of Architectural History, Manchester School of Architecture
Next
Laurie Chetwood
Flight of the Butterfly
On the 14th February, architect and artist Laurie Chetwood will present a new project 'Flight of the Butterfly. The philosophy of the project embodies three elements from a circular viewpoint; social, ecological and material. This new approach translates into what Laurie Chetwood is calling a 'Circular Lifestyle', which is completely unique as it not only considers materials as part of the circularity process, but also people and ecology.
Laurie is in the process of repurposing The Butterfly House at Dunsfold into a Circular Economy exemplar scheme which is not just a house, but is also intended as a multi-functional, not for profit facility for people to visit, rejuvenate, repurpose, recharge and more. The scheme has sustainability at its heart and is also utilising cutting edge technology to record and analyse human emotional response to design.
Laurie Chetwood's presentation will journey through the life of the site from the 1930s house for the Ideal Home Exhibition, to The Butterfly House and now the Circular Lifestyle scheme, which will merge landscape and architecture and allow all visitors to arrive with something and to leave with something more.
About Laurie Chetwood, Chairman of Chetwoods
Laurie Chetwood is an artist and designer who founded international practice Chetwoods in 1988, and continues to lead the practice as Chairman and head of its creative Studio. Chetwoods has won an array of awards, including being shortlisted for a Sterling Prize in 2000. Laurie's art has been exhibited at the V&A's Zoomorphic Design and Living Architecture and his work is regularly selected for the Royal Academy's Summer Exhibition, where Laurie has won Best Architectural Drawing. Also at the Royal Academy, his work was selected to feature in an exclusive one-off exhibition Paper City: Urban Utopias. His ground-breaking show gardens at the RHS Chelsea Flower Show have earned three Gold Medals.
Next
Professor Alfred Hwangbo
Historic Dwellings of Korea: Towards Urban Courtyard House or Gangnam Style
Professor Hwangbo received a PhD in architecture from the University of Sheffield and, prior to joining SeoulTech, he worked as Research Fellow at Massachusetts Institute of Technology and the University of Tokyo. He served as Head of Department of Architecture and Dean of the School of Architecture at SeoulTech. He is a Visiting Fellow at Clare Hall, Cambridge.
As an architectural historian, his research interests include cross-cultural impact of modern architecture and revisionist architectural historiography. He has long been interested in alternative notions and traditions in architecture (in non-Western contexts) and, he has taught global architecture with emphasis on the impact of modernity on the history of indigenous built environment. His recent work on demolition and restoration issues can bring unique yet timely opportunities to explore the difficult heritage in contemporary society.
This lecture will present historic dwellings of Korea and use of spaces in cultural context. A modern courtyard house in Gangnam triggered a massive interest in search of cultural identities in the modern house forms. The speaker will show how historic courtyard houses evolve under urban context and eventually succeeds to a style where use of form and space remain seemingly homogeneous yet fundamentally converted into modern.
Next
Lord Norman Foster
Foster + Partners
Norman Foster is Founder and Executive Chairman of Foster + Partners, a global studio for architecture, urbanism and design, rooted in sustainability. Over the past five decades the practice has pioneered a sustainable approach to architecture and urbanism through a wide range of work, from masterplans to offices, cultural buildings, airports and industrial design. He has been awarded architecture's highest accolades, including the Pritzker Architecture Prize, the Praemium Imperiale Award for Architecture in Japan, the RIBA Royal Gold medal and the AIA Gold medal. He is president of the Norman Foster Foundation, based in Madrid. In 1999 he was honoured with a Life Peerage, becoming Lord Foster of Thames Bank.
Next
Roger Hawkins
Hawkins\Brown
Hawkins\Brown are a multi award winning architectural practice with offices in the UK and internationally. Their unique approach brings a heart-felt social agenda and deep technical expertise, wielded with a twinkle in their eye. Designers at Hawkins\Brown think profoundly about the impact buildings can make on people's lives while simultaneously trying to raise a smile. Playful and profound. Technical and human. Sweet and irresistibly salty.
Next
Rose Morag and Dave Lynch
Remaking your city
Morag Rose is a part-time lecturer in Geography at the University of Liverpool, artist and activist, and founder of the LRM (Loiterers Resistance Movement).
Dave Lynch is an artist, director, inventor, and researcher, working internationally at the intersection between art, science, storytelling, and the environment. In 2021 he was AHRC Best Climate Emergency Film winner.
Next
Atelier CiA
Ruining ruins: a manifesto for failure
Atelier CiA guest Edward Hollis provokes students and staff alike to view ruins as more than simple abandoned or failed buildings. He brings forward the idea that ruins become canvases for imagination for those willing to see past the dilapidated structure. The talk is followed by a panel discussion, with John Lee (as discussant) to reflect on Ed's talk about the different kinds of ruins and their role within the architectural discourse. The talk is followed by a discussion with MSA students from across the school.
Next
Stephen Hodder MBE
Contexts: architecture in five chapters
Stephen Hodder's practice, Hodder+Partners, was awarded the inaugural RIBA Stirling Prize and has gone on to win 40 awards. He has written and lectured widely, been external examiner and visiting Professor at a number of school and is a Professor of Architecture at MSA.
Next
Atelier Making
Local adaptations
Atelier Making guest Gianni Botsford's provocation on involving various making and testing strategies for architectural design, is followed by a panel discussion, with David Connor (as discussant), inviting guest panelists Amy Hanley and Matt Ault to reflect on Gianni's talk about the different kinds of making in architectural discourse. The talk is followed by a discussion with MSA students from across the school.
Next
Simon Sturgis
Architecture and carbon: what should we be doing?
Simon Sturgis has written carbon guidance for the RIBA, RICS, UKGBC, GLA and advises various businesses and groups such as Architects Declare, ACAN and the Environmental Audit Committee.
Next
Anna Gidman and Angela Connelly
Material matters
Anna Gidman is an architect and lecturer at the University of Liverpool. She is concerned with natural materials, community projects and pedagogy. Dr Angela Connelly is a senior lecturer and Climate Change Lead at the Manchester School of Architecture. She is interested in interdisciplinary dialogue and action for climate change education in the built environment professions.
Next
Atelier SKN
Constructive biology - a language
Atelier Some Kind of Nature guest Marco Casagrande's provocation on building around nature, is followed by a panel discussion, with Dr. Angela Connelly (as discussant), inviting a panel of guests to reflect on Marco's talk in relation to the Climate Change Conference of the Parties (COP26) and the atelier's take regarding climate change. The talk is followed by a discussion with MSA students from across the school.
Next
Atelier FLUX
How not to make your city
Atelier FLUX guest Riccardo Marini's provocation on city-making globally, is followed by a panel discussion, with Ray Lucas (as discussant), inviting a panel of guests to reflect on Riccardo's talk in relation to their experiences of this years FLUX site/brief: The regeneration of Mayfield in Manchester city centre. The talk is followed by a discussion with MSA students from across the school.
Next
Malcolm Miles and Kasia Nawratek
Unreal cities
Kasia Nawratek is a senior lecturer at the Manchester School of Architecture, an architect, and a young adult and children's book writer. Malcolm Miles is a writer and researcher on critical theory, art, and urbanism. His writing applies critical theory across the arts, humanities, and social sciences.
Next
Angus Campbell
A life in architecture
Angus Campbell is a Senior Partner and Joint Deputy Head of Studio at Foster+Partners, where he has been working for over 30 years.
Next
MSA Evenings Team