A pioneering new partnership between Manchester School of Architecture and design consultancy URBED will produce impactful research and inform practice in urban design, architecture and planning.
URBED+ creates a long-term platform for the sharing of multi-disciplinary skills and expertise of built environment academics and practitioners, who will work together on projects relating to housing, energy, transport and planning.
URBED+ aims to expand knowledge on cities through self-initiated and commissioned research, to advocate for urban issues in policy-making, and to develop public events and engagement activities.
The new partnership will be formally launched at a sold-out special debate in Manchester on October 22, which will also be live streamed. Titled 'Sin City?, an expert panel including The Guardian architecture critic Oliver Wainwright will discuss the morality of urban growth.
Dr Lucy Montague, Senior Lecturer in Architecture at Manchester Metropolitan University, has worked closely with URBED over a number of years on research and consultancy projects, including on neighbourhood scale retrofitting of housing, the design of towns to foster technological innovation and through contributions to the Greater Manchester Spatial Framework.
Future activities will involve other institutional, academic, industry and community partners, with a focus on housing and post-occupancy, building retrofit and energy performance, transport and active travel, mapping, drawing and modelling, community participation and co-production, masterplanning and the public realm.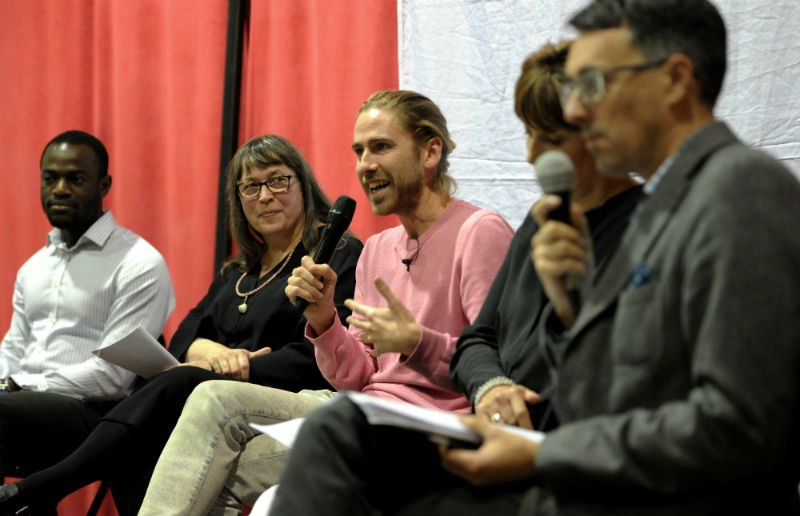 Dr Montague said: "This is an exciting new model for research collaboration that will enable us to develop really meaningful research that is of direct use to practice. Great practitioners develop a wealth of knowledge that needs to be captured. This is one way in which we can make that knowledge more robust and share it more widely, so that it benefits our discipline far beyond the scope of their own projects.
"Through URBED+, the sharing of complementary skills and multi-sector, multi-disciplinary expertise we hope to build a body of work that is capable of shaping how we build and manage our cities today."
This is an exciting new model for research collaboration that will enable us to develop really meaningful research that is of direct use to practice.
URBED is an internationally renowned multi-disciplinary design and research consultancy, employing urban designers, planners, architects, geographers and sustainability experts.
David Rudlin, URBED Principal and Director, said: "URBED has always believed that practice should be informed by research and vice-versa. It is something that we have done throughout our 40-year history and we are delighted to be able to take this to a new level with the launch of our partnership with Manchester School of Architecture.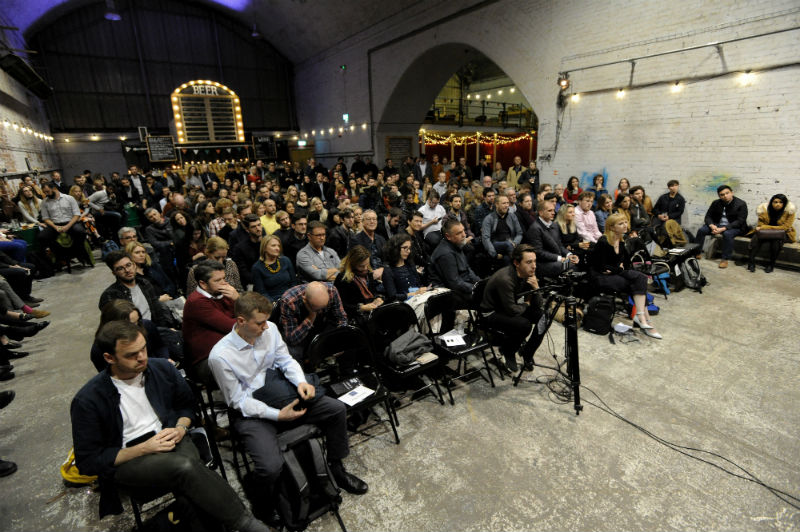 "Our hope is that it will allow us to occasionally step away from the day-to-day pressure of working as consultants to explore issues that are important to us. We already have so many ideas we want to explore!"
A new postgraduate atelier – a studio available for students on the Master of Architecture course – aligns with the research interests of URBED+ and draws on the academic and practice expertise of the partnership in its design and delivery.
More information and a list of future projects and public events will be available via the URBED+ website.
You can read Dr Lucy Montague and David Rudlin's thoughts on the need for URBED+ in a special opinion editorial.